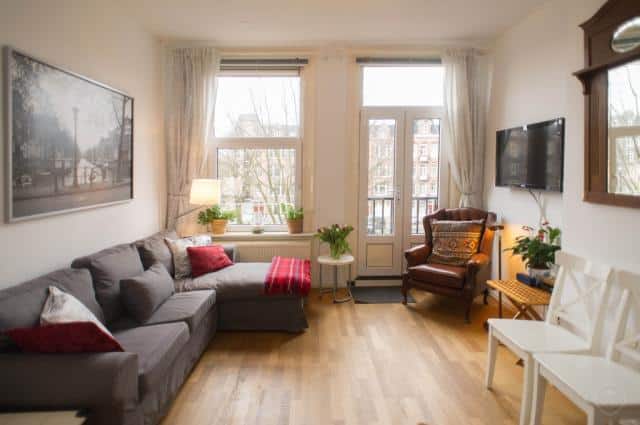 How to Clean an Apartment before Moving Out
Moving out of your dear old home can be painful as well as stressful. Here are some ideas to help you clean your apartment before moving out.
Cleaning your apartment to the last tiny detail is one of the highlights of moving out of your old apartment. It is a mandatory requisite especially if you wish to get back the security deposit from your landlord. The list of cleaning work involved may seem long when you get started, but pretty soon, you will see the finish line. Here is how you can start cleaning your apartment.
Shopping List for Cleaning Requisites
Planning your cleaning schedule and shopping for all the cleaning materials in advance is the smartest way to start the process. It saves a lot of time, energy and money to reach your apartment well equipped. Here is a list of the most essential cleaning requisites.
Chemical Cleaning Agents
Dish detergent, bathroom cleaner, powder cleaner, oil soap, oven cleaner, kitchen cleaner, floor cleaner, window cleaner, spot remover, toilet cleaner, multi-purpose liquid cleaner, magic eraser
Aids to Cleaning
Rubber gloves, goggles, paper towels, scrubbing-brush, sponges, sandpaper, bucket, mop, vacuum, broom, blinds' duster, toilet brush, wash cloths
Miscellaneous
Light bulbs, shower curtains, garbage bags
Preliminary Things To Remember
Move out all your personal belongings from the apartment before you get started. Never combine the cleaning day with your shifting day. Combining the two tasks might get physically stressful for you. Also, cleaning the apartment thoroughly might require quite a lot of time.
You now need to get your utility service facilities terminated. e.g. Heat and gas supply, electricity supply.
It is important to remove all the nails and markings that you set into your apartment walls and doors. You can use the magic brush for this purpose.
Check up with the landlord for any items exempted from cleaning. e.g. Cleaning of carpets may be exempted as the landlord may want to get it done through hired services.
Start cleaning you apartment from the last room in your apartment. Finish cleaning the apartment in such a way that you clean your living room at the end.
Take help of your family and friends to clean up the apartment. If this is not possible, then carry your iPod to entertain you throughout the strenuous cleaning activity.
This is the Way to Clean Your Apartment…
Cleaning Your Bathrooms
Clean the toilets, bathtubs, sinks and bathroom fixtures thoroughly with bathroom cleaners. Clean all the slimy soap buildup on the bathroom fittings and walls. You need to mop the bathroom floor thoroughly with a good disinfectant solution. Now clean the bathroom windows, mirrors, medicine cabinets and electric lights. Make sure to clean the bathroom door from inside as well as the outside. Replace any broken bathroom panes and light fittings. You may also need to replace the damaged shower curtain.
Cleaning Your Bedrooms
Your bedrooms may have wooden or carpeted floors. For wooden floors use the oil soap to remove traces of dust and grime. In case of carpeted floors, you need to thoroughly clean up with a good vacuum cleaner. Use spray cleaners to remove tough stains on the carpet. Make sure to clean all the bedroom windows. Use a multi-purpose cleaner to clean the wardrobe, dresser and side tables. Clean the bed thoroughly and clean up under the mattress. Make sure that you have cleared up all your personal belongings.
Cleaning Your Kitchen
One of the most grimy area in the house usually happens to be the kitchen. Therefore, spare some extra time for your kitchen. You can start with appliances such as cooking range, refrigerator, microwave oven, etc. Remove all the shelves and plastic containers from your refrigerator and wash them. Replace them in the fridge only after they get thoroughly dry. Wash the interiors of the refrigerator with a gentle soap. Similarly, clean your cooking range and microwave oven inside out with a good scrubber. Use some kitchen cleaner on tough and hardened stains. You may have to temporarily displace these appliances in order to clean the floor under them. Use some kitchen cleaner to clean the kitchen cabinets, windows and counter tops. Use some multi-purpose cleaner to clean the surfaces of kitchen wall and appliances. You may need to clean the kitchen sink with a dish cleaning solution. Make sure all the electric fittings and appliances in the kitchen are working in perfect order. Use a good floor cleaner and mop to clean the kitchen floor. 
Clean Your Balcony
Clean your balcony walls, floor and railing with a good cleaning solution. For tough stains such as those made by the base of potted plants, you may need a stronger cleaning solution.
Cleaning Your Living Room and Foyer
Personally I suggest that living room and foyer should be cleaned in the last leg of your cleaning day. You may need to move several pieces of furniture in the whole process. Take care that you do not damage the wooden floor or carpet when doing so. Clean all the pieces of furniture with liquid cleaners. Clean the carpet with a vacuum cleaner. Similarly, clean the wooden floor with oil soap. You may have to clean the front door and the shoe rack with a good liquid disinfectant. Use a vacuum cleaner to clean the shades and curtains from your living room. Check to ensure that all the electric fittings in the living room and foyer are in mint condition. If required, replace the old broken bulbs with new bulbs.
Post Cleanup Operation
Make a last check to ensure that the apartment is thoroughly cleaned. Replace all the shifted pieces of furniture and appliances to their rightful places.
Gather all the cleaning and washing materials used for the apartment cleanup. Make sure to pick up all your personal belongings from the apartment before you leave.
Collect all garbage from the cleaning exercise in garbage bags and drop them in deputed places for their pickup.
Take pictures of your cleaned up apartment and make multiple copies. Send a written description of the cleaned up apartment and invite the landlord for a move out inspection. Ensure that the landlord signs off the inspection report.
Always maintain a record of this signed move out inspection report with all the previous documents pertaining to the apartment like rental agreement and rent receipts. One last step is to hand over the keys of the apartment to the landlord and inform him about your new address in order to receive your security deposit amount.

For more information you can call us 01733 350955  or  07950 776867  or email us houseremovals2013@gmail.com or visit our website https://a2z-removals.co.uk/.