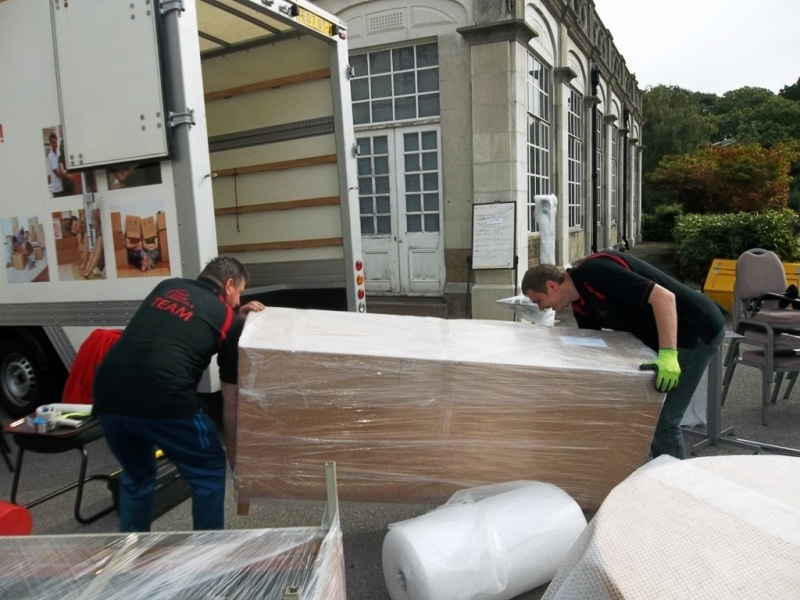 What Do House Removals Cost?
The answer is…. it all depends! It depends on how many services you would like you removal company to do for you. There are many aspects to a house move, from just moving your "stuff" to a complete packing and unpacking service.
Are you thinking of moving to a new home? If so, then it is likely that you are beginning the search for a good house removals company. When seeking the perfect removals company, you should look for a company with highly trained removal staff. This is especially true if you plan on having the company pack up your belongings into boxes before moving them. You will want to find a company in which the movers are highly skilled in packing your belongings in the safest way possible. If you have many items that are fragile, it is best to have a professional pack them. It is likely that they have more experience with packing than you do, therefore, you will be less likely to have your fragile items break during the moving process if they are packed by a professional.
However, having professionals pack your things for you may not be an ideal situation. Many people are not comfortable with strangers touching their personal effects. Therefore, you don't necessarily have to get a house removals company which is "full service." If you want, you can simply hire a company to move your boxes to and from the moving truck after you have packed up all of your belongings. This option will save you money, and will keep your mind at ease if you're worried about having strangers rummage through your things.
Are you moving from a large home into a significantly smaller one? If this is the case, then you may want to find a removal company which also offers storage facilities. This way, you give yourself a bit of time before deciding to sell the belongings you no longer need. This is also a great option for those who are embarking on a short-term move into a temporary home. Oftentimes, those who sell their homes must be moved out before their new home is available. Therefore, the must set up residence in a hotel or condo for a matter of months. In this case, storage facilities are necessary to keep your belongings safe while you wait for your new home to become available.
In order to find the perfect removal company, you should really do your research! This entails calling all of the removal companies in your area and receiving price quotes as well as services available. You must also take into consideration whether you are moving long or short distances. Many companies will only travel short distance, while others specialize in moving longer distances. If you are planning on moving across the country, you should really consider lightening your load with a garage sale. Hiring a moving company to take your belongings across the country can become extremely pricey, so you will want to prioritize which if your belongings must make the big move with you.
If you succeed in planning your move in advance, you will save a great deal of stress and money. So if you're even thinking about moving in the near future, you can do yourself a huge favor by figuring what your removal options are going to be.
For more information you can call us 01733 350955 // 07950 776867  and email us houseremovals2013@gmail.com or visit our website https://a2z-removals.co.uk/.