Moving is probably one of the most stressful experiences you will ever go through. You have to get all your household packed, you have to arrange a removal service, you need to ensure pets are taken care of and that children are packed and ready to go. It doesn't matter if you are moving to the next street or to another country, moving takes planning and can lead to a lot of unnecessary stress and frustration.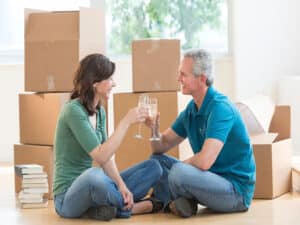 This is why it's advisable to choose a removals company that can provide you with a host of removal services which will reduce stress and make your move completely easy and hassle free. You want to get to the other side feeling as though it was just another normal day in your home.
Of course if you are in the process of moving abroad, there are some important factors to take into consideration when choosing a removal service.
The first is that they are partnered with shipping companies in your new destination, ensuring to the door delivery in the shortest period of time. The company should also provide a joinery service, this is basic woodworking, such as making pallets and boxes to reduce the risk of the items being damaged while on the ship for weeks on end.
If you are moving to any location taking advantage of a packing service can save you time and energy. Remember these companies do this type of work on a daily basis, they know how to pack things to reduce the number of boxes, but also to ensure that fragile items are correctly packed to reduce the risk of damage.
If you have a number of items which need dismantling in order to get them out of your current home or into your new home, you may want to choose a removal service that will rebuild your items for you on the other side. Again this is a convenient option which saves you time, money and relieves stress on moving day.
The removal services should have years of knowledge and experience handling furniture. They should know how to pack the items in the truck to reduce the risk of damage and to ensure your items arrive at their destination in the same condition that they left. Because these professionals do this each and every day, furniture handling should be a simple process for them, which can reduce your stress and provide you with complete peace of mind leading up to and on the day of the move.
When it comes to choosing a highly reputable removal service, you will find that the team will go above and beyond offering simply a basic removal service. Some of the leading companies will also offer you plumbing solutions. So when you arrive at your new home, they will plumb your washing machine and dishwasher for you.
There are also those that can assist you with electrical. Which means you can eat that night because you don't have to wait for an electrician to come and plug your oven in for you, the removal specialist will do this for you.
The most important removal service to consider is to identify where the company delivers to. Do they only work in the local area? Do they offer a nationwide service? What about international services?
A company that offers all three is a great option when looking for removal services. Should you ever move again in the future and you are happy with the service provided, then you can contact them again to help you manage an effective and reliable move that you can trust.