The Benefits of Hiring a Professional Cambridge Moving Company
If you are considering moving in the Cambridge area and have moved once in the past, you know by now how overwhelming the exercise can be. Therefore, it is important to hire the services of a professional moving company to ensure a safe and timely transportation. Moving company benefits cannot be overemphasised. However, it is advisable to consider hiring the services of a reputable company as opposed to a rogue mover who offers low prices and then raises it once the goods have been loaded on the truck. It is important to research movers thoroughly before making the decision to choose a company. The benefits of hiring a professional moving company include:
Safety
Many people do not possess the necessary experience that is required in moving large appliances and furniture. Professional moving companies are qualified in maneuvering large items, particularly through narrow hallways and stairs. Heavy appliances and pieces of furniture have the capacity of causing injury when they slip out of the hands. Therefore, it is best to leave the work to professionals who have the right equipment and possess the necessary moving techniques. Experienced movers spend many days in a week moving people and their belongings and thus they have developed the necessary skills required in doing the job.
Decreased stress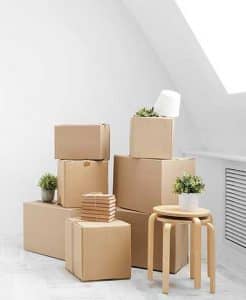 Professional movers take into consideration every detail, keeping you from experiencing the stress associated with moving home or the business. You do not have to worry about getting your valuable possession to its destination. The company makes sure all items are packed properly and delivered safely to their destination. This helps to get rid of the stress from the relocation experience.
Convenience
If you lack stamina and enough time at your disposal, you may consider hiring someone else to handle the move. Professional moving companies play an important role in packing the house, making it possible for you to be totally free.
Reduce burden on family & friends
You want to be careful to ensure you are not always contacting family and friends when moving. Hiring the right moving company can help to ease the burden off your family and friends, giving them an opportunity to share in the joys of your upcoming relocation. Furthermore, hiring a professional mover eliminates the possibility of your "helpers" breaking some of your valuables. Moreover, your "helpers" may fail to show up on the D-day, leaving you stranded.
Insurance
Professional movers provide valuation insurance that covers part of the monetary value of the goods. However, you can consider purchasing extra insurance cover to make sure all the items that get damaged are replaced.
Contact Us
So if you need to move into or from the Cambridge area, for more information you can call us 01733 350955  or  07950 776867  or email us houseremovals2013@gmail.com or visit our website https://a2z-removals.co.uk/.