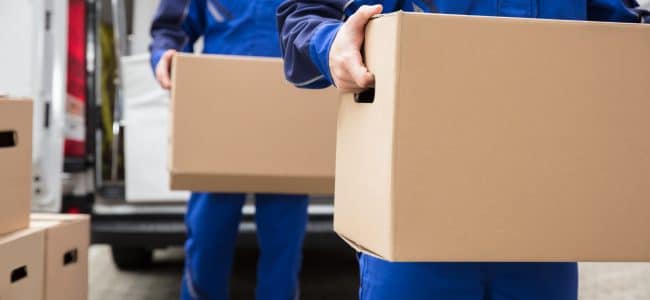 Removal Companies – What Can You Expect From Them on a Moving Day in Cambridge
Removal companies come in all shapes and sizes and it will soon become clear to you that all movers are different. The kind of moving service experience that you receive will depend largely on the type of moving supplier that you hire. It is safe to say that larger movers that have branches in several places or operate worldwide will have more uniform service policies that the small independent operations – they might also charge more for those tailored services but at least you can expect a certain level of service. So, here is a run down of what you can expect from most professional removal companies. Naturally, if your moving service supplier is an independent provider and does not really have any kind of guidelines for their employees to follow, then the following may not apply.
Uniforms
Most well-run and organised removal companies make it a point for their movers to wear uniforms. Not only does it make their company look more professional, but it ensures that their movers are neat, tidy and dressed appropriately. While removal companies that do not have uniforms can offer an exceptional degree of services, chances are homeowners will be put-off by movers who show up in torn or soiled clothing and T-shirts with vulgar or foul logos or slogans.
Promptness
Professional removal companies make it a point for their movers to arrive at a job site when expected. As many moving service suppliers are paid by the hour, if their movers turn up late, then the customer can legitimately lodge a complaint because they are losing time on their contracts. Therefore, if your removal company is even five minutes late, you should call to find out what happened. If they do not arrive late and must work longer than anticipated as a result, you should not have to pay for the extra time.
Politeness
All movers are expected to treat the customer properly and with extreme politeness. Since you are paying for the service, your removal company is expected to treat you with courteous service. If they do not, then you can always lodge a complaint and even post a negative review on any of a number of online removal companies forums where you can rate suppliers. No removals provider wants a bad review, therefore it is in their best interests to provide top-notch service.
Expertise
You can expect your removal company movers to know how to handle furniture and big appliances. They are trained to know how best to carry, move and even pack items so that they will not get damaged in transit. Make sure that your children and any pets are not around during the move so that they will not get in the way of the movers.
Basically, you can expect that any removal companies that you hire for your relocation should be professional, polite and provide the best kind of moving service that they can offer. On your end, you should make their job as easy as possible, by emptying your refrigerator, packing your clothes and valuables (unless those services are part of your moving contract) and keeping children and pets out of their way. You can also keep plenty of cold water and/or soft drinks on hand to offer them should they get thirsty.
For more information you can call us 01733 350955  or  07950 776867  or email us houseremovals2013@gmail.com or visit our website https://a2z-removals.co.uk/.