Important Tips For House Removals
When moving to another house, another neighborhood or another city, you should be well prepared. If you don't hire a removal company and you decide to do everything on your own, you should be prepared for a very stressful period, full of anxiety, lots of work, dust and clutter. Whether you decide that you do not want to deal with all this mess on your own and you hire a removals team of experts, you should keep the following moving tips in mind:
Some really useful tips for moving
– If you decide to use a removal company, make sure that you book the removal as soon as possible. Once you confirm the date when you can move to your new space, contact the removals company and confirm with them. These companies are usually busy and they might not have open dates.
– A few weeks before the actual moving date you should start sorting out your belongings and personals. Moving is a great time to get rid of unwanted and unnecessary things, so try not to miss this chance. Moving into a new house clutter free is an absolute must, and you will also get to pay less for the house removals.
– You should remember to notify your friends and relatives, as well as some services, banks and anyone who send you letters and notifications. You don't want to stay behind in payments because you don't receive your monthly statements!
– Try to find sturdy boxes; if you don't have enough of them, you can contact the house removal company and ask it to send you as many as you need.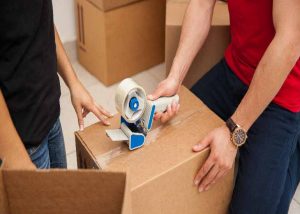 – When packing in boxes make sure that you don't overload them, because you don't want your things to be damaged. You should also remember to use plain paper instead of newspapers, because your belongings might get covered in print.
– When you finish loading the boxes always remember to label each one, so that you know what is there. If the box contains fragile items, you should always label it properly, so that nothing happens during the removals.
– Place linen, curtains and pillows flat in the boxes, or use them as cushions for other things.
– Never pack valuables and personal papers and identifications. You should not risk losing them if something goes wrong with the removal company.
– You should also avoid packing flammables because it could be the reason for many problems during moving or unpacking. Try to keep the entire process as safe as possible, avoiding mistakes and pitfalls.
– When the day comes, make sure that little children and pets are not around; the least you want is accidents to occur during the removals process because kids or dogs are running all over.
For more information you can call us 01733 350955 or 07950 776867 or email us houseremovals2013@gmail.com or visit our website https://a2z-removals.co.uk/.