What To Look For In A house Clearance Company?
Not all House Clearance Companies have what it takes to offer quality services. In fact, at the very least, a good clearance service should be able to able to help you clean out your property and dispose of the unwanted items responsibly. 
One clear sign that a company is incompetent is if they dump their waste illegally. Unfortunately, in such situations, the client is the one at risk because the waste may be backtracked to you and the Environmental Agency may fine you heavily for that.
To avoid having to deal with such unfortunate situations, you'll have to vet the house clearance company you intend to hire thoroughly and to help you do so, here's what you should watch out for.
Certification and licensing

In the UK, it's illegal for a non-licensed business to provide house clearance services. This is because Environmental Agency laws and regulations have to be followed. Companies that offer clearance services have to be registered by the agency as waste carriers.
In addition to that, through licensing and certification, the agency is able to track companies that provide such services and allow them to dump their waste in appropriate waste stations.
Therefore, find out from the agency if they are fully certified with the Environmental Agency.
Reputation
You obviously want to be sure that the company you are choosing to offer you house clearance services is reliable. One way to find this out is to find out what customers have to say about the company. These testimonials can be found on the company's website and in other online platforms.
At….our great reputation is rooted in our ability to perform tasks in a quick and efficient manner and offer quality removal, waste disposal, recycling and transportation services. We understand that each job has unique demands and that's why our skilled team will work alongside you to ensure your expectations are met.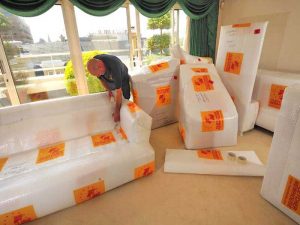 Environmental Credentials
You are likely to find comfort in a company with reasonable environmental policies in place or one that is committed to being green because that will mean that your household contents will be disposed of in a way that is environmentally friendly.
Besides, such a company might offer alternative ways to dispose of your content and that might include 100% recycling. Other than that, find out if the company has a valid license from the Environmental agency and if they fully comply with the Agency's regulations.
Availability of Necessary Equipment
Most small house clearance companies don't have the necessary personnel and equipment that can enable them to meet different clearance requirements.  This means that if you have a large house you want to be cleared, it may not be a good idea to go with such a company, unless they have the capacity to deal with clearances of any size.
However, the established companies have invested in advanced equipment and well-trained staff in order to ensure that we are able to meet the diverse needs of our clients, including large-scale clearings. We take pride in being one of them.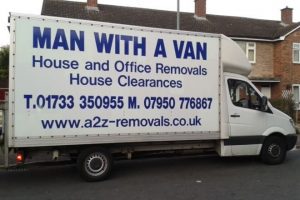 Extra Services
Apart from getting rid of unwanted items, a great house clearance company will offer additional services such as garden clearance, deep cleaning, locksmith services, central heating isolation, just to name but a few. And the services aren't just exclusive to individuals but also housing associations, property management companies, and landlords.
Once again, your search for a competent and reliable house clearance company should take into consideration everything we've mentioned. Bear in mind that at…we meet all these requirements and that becoming our client entitles to the excellent experience many of our previous clients have received. Find out more from us by giving us a call on……..