Peterborough Furniture Removals Advice
Are you getting ready to move house? It can be a daunting experience, so let me help make it easier.
As a furniture removal expert, I know all the tips and tricks to helping you get your belongings safely from one place to another. With my advice, you'll be able to focus on settling into your new home without the hassle of worrying about how to move your furniture.
There's no need to feel overwhelmed by the process of moving – I'm here to provide advice that will make it easy and stress-free.
My tips will ensure that you're able to keep all your belongings secure and in one piece throughout the course of your journey. By following my guidance, you'll soon start feeling settled in your new home and have a strong sense of belonging in no time.
What To Avoid Packing?
When it comes to furniture removals, there's some items you should definitely avoid packing.
Hazardous materials can be dangerous, so steer clear of anything flammable, corrosive, or explosive.
Fragile items should also be avoided as they're prone to breaking, so keep them separate from the rest of your stuff.
Valuables should never be packed, so take jewellery or anything of high value with you.
We don't want to be responsible for any unnecessary losses.
All of this is worth bearing in mind when preparing for your move.
Good luck!
Hazardous Materials
When it comes to packing up your furniture for removal, it's important to keep hazardous materials in mind.
Hazardous materials can include anything from flammable liquids and aerosols to dangerous chemicals.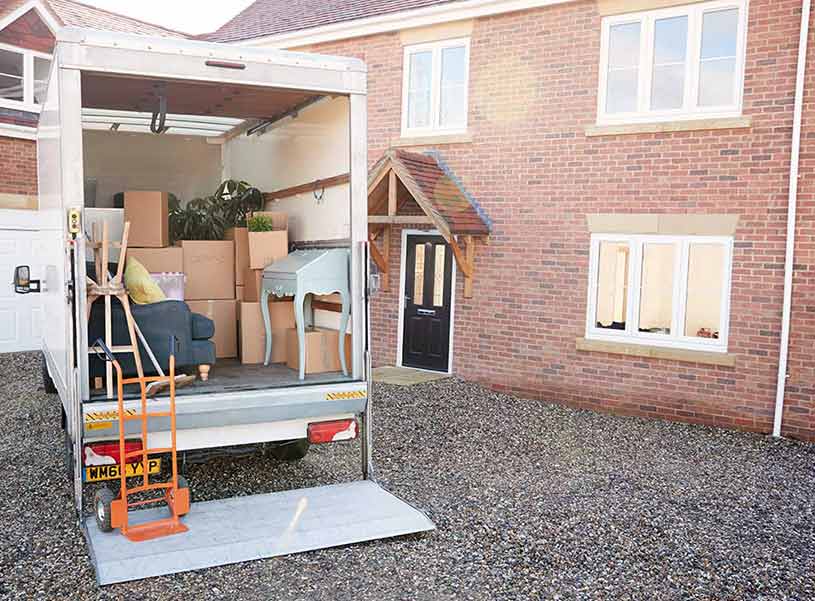 If you're transporting these items, they must be properly stored and documented before being transported in a safe manner.
At all times, the safety of yourself and others should be taken into consideration when dealing with hazardous materials.
With the right precautions, you can ensure a smooth and successful move without putting anyone at risk.
Remember: safety first!
Fragile Items
When packing your furniture, it's essential to pay special attention to fragile items.
Even with the best preparation techniques, there's always a risk of damage if they aren't packed and transported properly.
To minimize any risk of breakage, it's important to use appropriate protective materials like bubble wrap or foam padding.
Professional assistance is also recommended for those who don't feel comfortable handling delicate items themselves.
With the right approach, and by taking the necessary precautions, you can be sure that your fragile belongings will arrive safely at their new destination.
At the end of the day, careful planning and execution are key for successful removals – so make sure you take your time with every step!
Valuables
When packing up your house, it's important to think about the valuable items you have. After all, these can be expensive and irreplaceable.
When handling delicate items like jewellery, art or antiques, it's important to secure them properly using padding materials like bubble wrap or foam. You should also make sure that any surfaces they're placed on are protected too – this way, you'll avoid any unnecessary damage.
The extra care you take with vulnerable items will help ensure that your valuables arrive safely at their new home. It's worth taking the time to plan out your packing process in order to make sure everything is secure – and when in doubt, seek professional assistance!
Cost-Effective Methods
It's understandable that when it comes to furniture removals, you want to find a cost-effective and efficient method.
Renting a truck can be an ideal way to transport your items without breaking the bank. It may require some extra effort on your part but it will save you money in the long run. You can also save money by purchasing second hand items for smaller or less necessary things such as boxes and packing supplies.
If you're moving large furniture or have a lot of items, hiring professionals is an option worth considering. They offer comprehensive services that are tailored to meet your needs and they are experienced in handling your possessions with care and professionalism. Additionally, they come equipped with all the necessary tools and equipment so you won't need to worry about renting a truck or buying any additional supplies.
All in all, there are various methods available when it comes to furniture removals – it just depends on what works best for you!
Cheapest Option For Long Distances
As we've discussed, there are a multitude of cost-effective methods for furniture removals. Now let's explore the cheapest option for long-distance moves — rental trucks.
With rental trucks, you can save a bundle compared to conventional moving services. The primary cost considerations when using a rental truck are fuel, insurance, and packing materials. You'll want to ensure that your packing materials are strong enough to protect your belongings during the move.
Additionally, you may want to consider hiring additional help with loading and unloading the truck if it's not something you can do yourself. Fortunately, there are plenty of experienced professionals available who specialize in furniture removals; this may be worth the extra expense if it saves you time and energy.
Considering all these factors is essential for ensuring your move goes smoothly and safely without breaking the bank. With proper planning and preparation, it can be possible to make a successful furniture removal without spending too much money on expensive moving services.
Best Days To Move
When it comes to furniture removals service, preparation is key. To ensure a successful move, it's important to plan ahead and consider the best day for you to move.
You should also think about storage solutions if you need them and be sure to pack everything carefully.
Timing your move can help reduce stress levels and make the experience smoother overall. Weekdays are typically ideal for moving as there's less traffic on the roads, meaning you can get from A to B quicker.
Consider any time restrictions at your place of residence too, such as moving out times or potential access issues that may arise when trying to move big pieces of furniture in and out of buildings.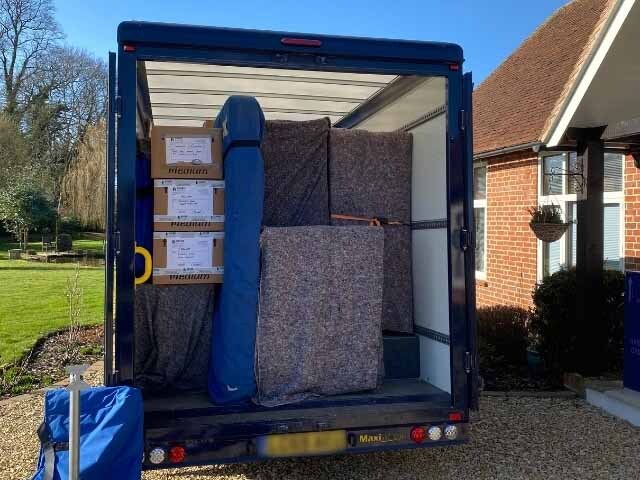 If you can manage it, try to avoid moving during peak times like weekends or bank holidays – this will save you time and money!
By preparing ahead and researching the best days for your furniture removal needs, you'll be able to make a smooth transition without any hitches along the way.
It's also recommended that you familiarize yourself with packing tips so that all of your items are safely transported in one piece.
Conclusion
Moving furniture is a tedious task, but it doesn't have to be overly stressful.
With some strategic planning, you can make the process as smooth as silk.
To ensure your move is successful and cost-effective, consider the tips outlined in this article.
Avoid packing hazardous items, calculate costs carefully for long distances, and choose an appropriate date to move.
With these steps in mind, you'll be well on your way to a smooth transition into your new home.
For more information you can call us 01733 350955  or  07950 776867  or email us houseremovals2013@gmail.com or visit our website.